This week I pull from the archives from over a year ago.
Kids and Cussing 101
I'm a cusser. Not the best thing for a mom to be, but hey, we all have our vices. I worked as pretty much the only female in a male dominated shop, company, and industry for 3 years; I've heard it all, participated in just about every dirty, nasty conversation there is, and, quite honestly, had to hold my own as the only female. So, I learned how to have a quick tongue (figuratively speaking), blast back insults at the men, and developed a thick skin when it came to raunchy conversation. And let me tell you, now that I've left that life behind, I've had a few people tell me they miss my ability to stand up and put people in their place.
Now that I'm back to being a stay at home mom, the cussing is a flaw more than an asset, as it was in my old life. My 8 year old knows what cuss words are, and knows not to repeat them. My 6 year old, however, will repeat just about anything for a reaction- at home, at school, on the phone with family... yeah, that was a fun one to explain. And, while it's sometimes hilarious when a kids cusses (you can't tell me it isn't, depending on how they use a word, the context, and if it was even used correctly), the hardest thing to do as a parent is to not burst out laughing when you are trying to get the 6 year old into the bath, saying 'How about you just go get into the bath?' and out of nowhere he says, 'Yeah, how about I just go brush my balls?' True story. I couldn't make that up if I wanted to. (That little saying apparently came from daycare, by the way, not me. His sister ratted him out on that one.)
Continue Reading Kids and Cussing 101 here....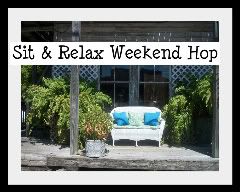 A great place to find other blogs to follow!
Visit Reflexions for this weekend's blog hop!